What You Should Know About Self-Priming Pumps
Self-Priming Pumps are highly sought-after for many commercial applications, particularly in the areas of disinfection, cleaning, and pest control.
However, before investing in one of these pumps, operators should know a few things. Read on to find out more about these pumps and what makes them such a good choice. Here are the main benefits of self-priming pumps. Also, consider what these pumps can do for your business.
To properly prime your pump, the suction line must be well-sealed and have no high points. Otherwise, air can build up at these points and prevent the pump from drawing up water. Another important factor is the location of the tank in relation to the height of the pump. A low-flow pump will prime much easier if it is located near a low-flowing tank. But if you're planning on installing the pump at the bottom of a pool, make sure to consider the height of the pump as well.
The self-priming ability of centrifugal pumps is determined by the efficiency of the impeller. The impeller can become clogged with solids and debris, impeding fluid circulation and generating a liquid ring. As impellers wear, internal clearances increase, decreasing the ability to create a low-pressure region. Ensure that the impeller is correctly assembled after maintenance to avoid this problem.
A self-priming pump needs fluid to begin pumping.
If it runs dry, it can damage the mechanical seal of the pump and lead to a premature failure. The suction line must be large enough to support the liquid while small enough to minimize pump priming time. Some models are designed to fit long suction lines. These pumps can be a lifesaver for many messy situations. Before you purchase a self-priming pump, make sure you understand how they work.
The most important factor to consider when purchasing a self-priming pump is how the water is primed. There are several methods of preventing a pump from operating without priming. A basic method is a safety alarm or auto-shutdown feature. An example of this scenario is outlined below. If your pump fails to priming, the pump will automatically shut down or shut off. This is a great feature for any pump and makes it much more convenient for you.
In the case of a self-priming pump, it creates a partial vacuum while discharging water. It does this by mixing the air in the pump with the water in the suction line. Once the air is removed, gravity will force the air-free water back into the pump impeller. This process repeats itself until the air in the pump is completely evacuated. Afterward, atmospheric pressure forces water into the suction line, where it mixes with the air.
Another option for a self-priming pump is one that incorporates a separation chamber.
This chamber is located between the impeller and volute casing. This chamber allows air bubbles to escape, while the liquid remains in the pump. This feature of self-priming pumps makes them safer and easier to maintain than underground pumps. However, self-priming pumps can fail to prime under certain conditions. As a result, it is important to ensure that these pumps are designed with proper flow paths.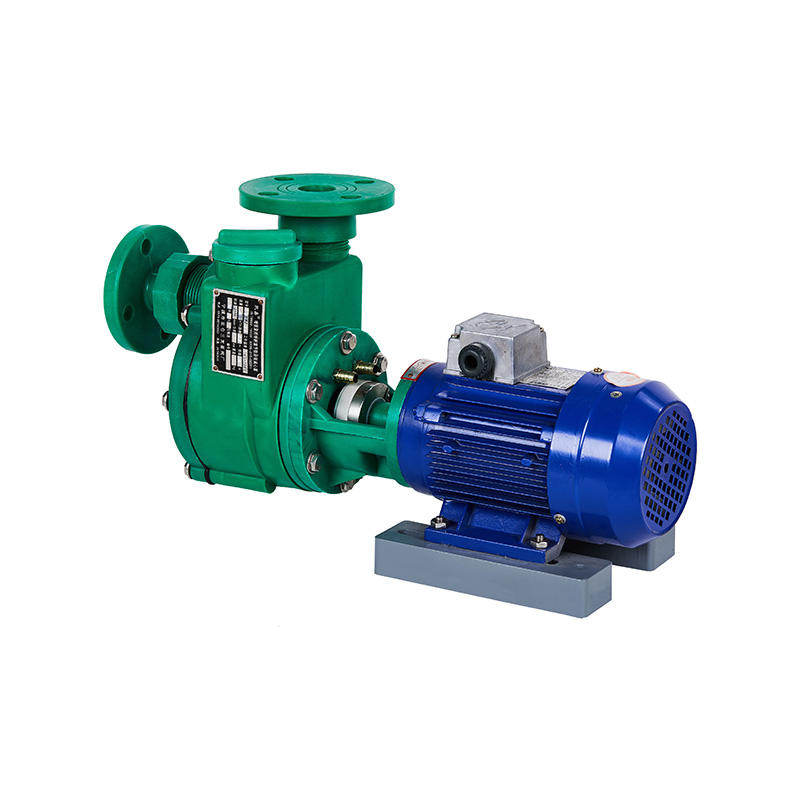 FPZ Direct Type Self-Priming Pump