When selecting materials for chemical plastic valves, several factors should be considered to ensure optimal performance and compatibility. Here are some key factors to consider:
1.Chemical Compatibility: The primary consideration in material selection is the compatibility of the valve material with the chemicals or fluids it will come into contact with. Different chemicals can have varying effects on different materials, such as corrosion, degradation, or chemical reactions. It is crucial to choose a material that is resistant to the specific chemicals being handled to prevent leaks, failures, or contamination.
2.Temperature Resistance: The temperature range of the chemical application is another critical factor. Different materials have different temperature limits, and exposure to temperatures beyond the specified range can lead to material deformation, loss of mechanical strength, or chemical breakdown. It is important to select a valve material that can withstand the intended operating temperature range.
3.Pressure Rating: Consider the pressure conditions under which the valve will operate. The material should have sufficient strength to withstand the internal pressure without deformation or failure. Understanding the pressure rating of the valve and selecting a material that meets or exceeds the required pressure specifications is essential.
4.Mechanical Strength: The mechanical strength and durability of the valve material are important considerations, particularly in industrial applications where valves may be subjected to frequent opening and closing, high flow rates, or abrasive conditions. The material should possess sufficient mechanical strength, toughness, and wear resistance to withstand the intended operating conditions.
5.Environmental Factors: Environmental factors, such as UV exposure, humidity, or presence of corrosive gases, can affect the performance and lifespan of the valve material. Consider the environmental conditions in which the valve will be installed and choose a material that is resistant to the specific environmental factors that may be present.
6.Long-Term Durability: Consider the expected lifespan of the valve and the durability requirements of the application. Some materials may be more prone to degradation over time, while others offer enhanced longevity and resistance to aging. Assess the long-term durability and maintenance requirements of the chosen material.
By carefully considering these factors and consulting with
Wholesale Chemical Plastic Valve
, engineers, or valve manufacturers, it is possible to select the most suitable material for chemical plastic valves that will provide reliable performance and longevity in specific chemical applications.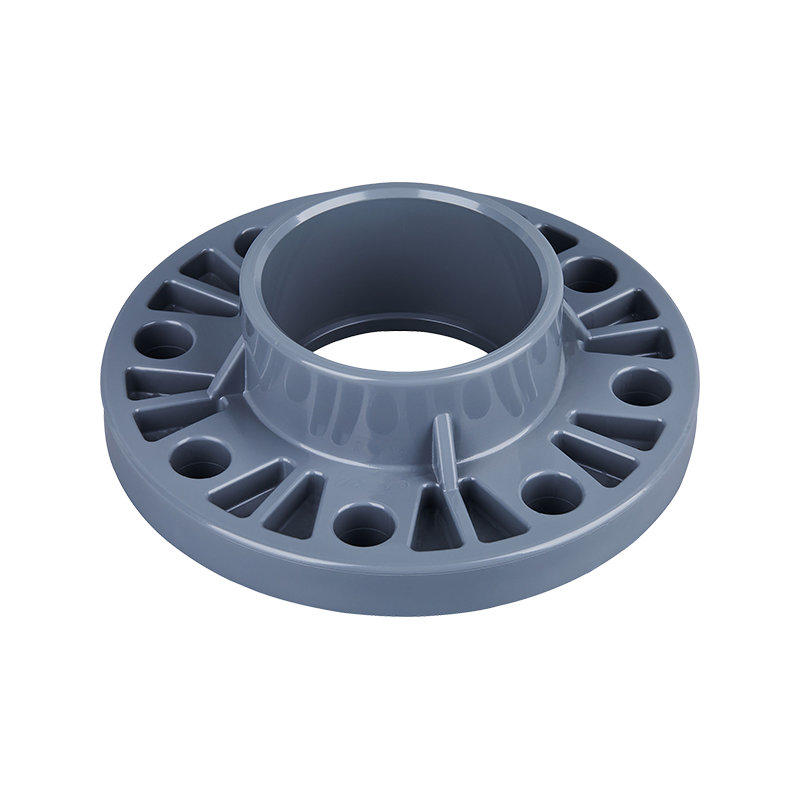 New Commonly Used Gray CPVC Socket Flange DN15-DN100 Plastic Pipe Fitting For Chemical and Sanitary Industry
Place of Origin: China
Brand Name: KXPV
Material: Plastic
Technics: Forged
Connection: socket
Shape: Equal
Head Code: Square
Color: Gray
Size: DN15-DN500
Application: Industry
Packing: Carton Box
Working Pressure: 1Mpa
Delivery Time: 7 Days
MOQ: 1 Piece