Proper setup and operation of PVC valve installations are crucial for ensuring optimal performance, longevity, and safety. Here are some tips to follow:
1.Select the Right Valve Type: Choose the appropriate PVC valve type for your application, such as ball valves, butterfly valves, check valves, or gate valves. Consider factors such as flow control requirements, pressure rating, and compatibility with the fluid being handled.
2.Consider Pipe Sizing: Ensure that the valve size matches the pipe size in your system. Proper pipe sizing helps maintain optimal flow rates and reduces the risk of pressure drop or flow restriction. Refer to industry standards and guidelines for pipe and valve sizing.
3.Use High-Quality Materials: Opt for high-quality PVC valves from reputable manufacturers. Ensure that the valves are made of durable PVC material and comply with relevant standards. Quality materials enhance the valve's resistance to chemical corrosion, pressure, and temperature variations.
4.Check for Compatibility: Verify that the PVC valve material is compatible with the fluid or chemicals it will come into contact with. PVC valves may not be suitable for all types of fluids, so confirm their chemical resistance to prevent degradation or leakage.
5.Proper Installation: Follow the manufacturer's instructions for proper valve installation. Ensure that the valve is installed in the correct orientation and securely connected to the piping system. Use appropriate sealants, gaskets, or threaded connections to prevent leaks.
6.Valve Position: Install valves in a position that allows for easy access, operation, and maintenance. Consider factors such as clearance for handle movement and visibility for visual inspections.
7.Lubrication: Apply lubricant to the valve stem or moving parts as recommended by the manufacturer. Lubrication helps ensure smooth operation and reduces wear and tear on the valve components.
8.Pressure and Temperature Considerations: Adhere to the recommended pressure and temperature limits specified by the manufacturer. Operating the valve within the designated range helps maintain its integrity and prevents premature failure.
Remember to consult the
PVC Valve Manufacturers In China
documentation and guidelines for specific instructions related to your PVC valve model. Following these tips will help ensure the proper setup and operation of your PVC valve installations, maximizing their performance and longevity.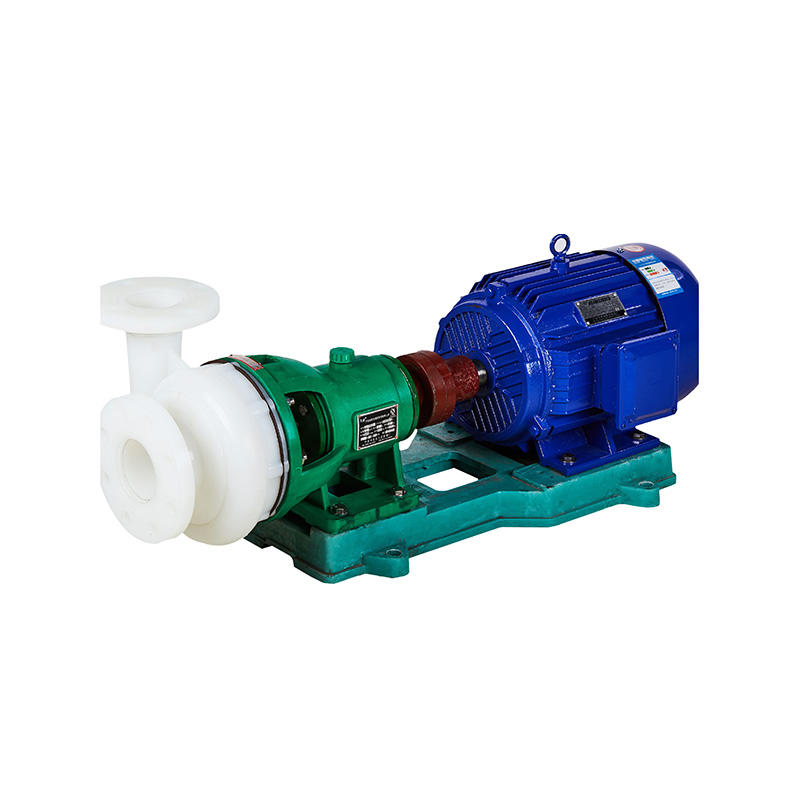 Corrosion Resistant Direct Connection Type FV Series Corrosion Resisting Plastic Centrifugal Pump
Brand Name:KXPV
Place of Origin:Zhejiang, China
Application:wastewater treatment, Chemical
Pressure:custom, High Pressure
Structure:Direct Type Centrifugal Pump
Outlet Size:custom
Power:Electric
Product name:Centrifugal Pump
Type:Direct
Size:25FV-8D(0.55KW)--- 100FV-32D(15kw)
Delivery time:7 Days
MOQ:1piece
Usage:Industry
Supply Ability:10000 Piece/Pieces per Month
PVDF&FRPP Pumps Specification