Wafer type butterfly valve is one of the most common types of valves in industrial pipelines. Wafer type butterfly valve itself has a relatively small structure. Simply place the butterfly valve in the middle of the flange at both ends of the pipeline, and use double-headed bolts to pass through the pipeline flange and The clamped butterfly valve can be locked to control the fluid medium in the pipeline. Wafer type butterfly valve is especially suitable for places with narrow space or short distance between pipelines. When the butterfly valve is in the fully open position, the thickness of the valve flap is the only resistance when the medium flows through the valve body, so the pressure generated by the valve will be very Small, so it has better flow control characteristics.
One.Description before installation of wafer butterfly valve
Before starting the installation, use air spray to remove the foreign objects on the piping, and clean the inside of the piping with clean water.
Carefully check whether the valve usage is consistent with its performance specifications. (Medium corrosion strength, temperature, pressure)
Check the valve passage and sealing surface for debris and remove it in time.
It can be installed on any angle of the pipeline. For the convenience of maintenance, it is recommended not to install it upside down.
When installing the butterfly valve, make sure that the flange surface and the sealing rubber are centered, and the diagonals of the fasteners are evenly tightened, and the sealing surface must be intact; if uneven tightening of the fasteners occurs, rubber protrusions will catch the valve flaps , Or against the valve flap causing leakage at the valve stem.
Two. Installation steps of wafer butterfly valve
The correct installation of the wafer butterfly valve is related to the sealing degree of the butterfly valve and whether it will leak or not, including the safety during working conditions, and the user should understand the installation process.
As shown in the figure, insert the butterfly valve in the closed state into the middle of the pipeline flange,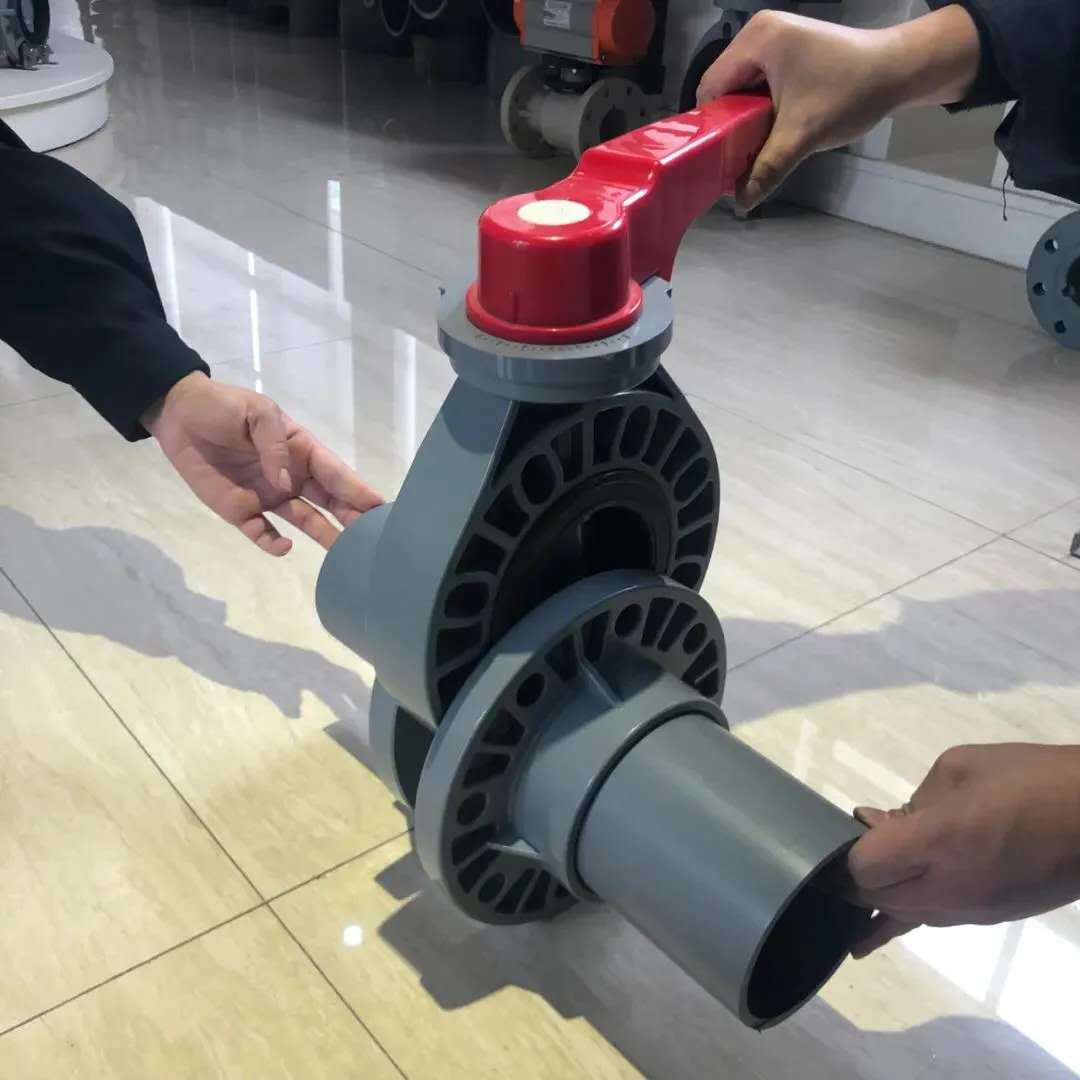 Align the valve and the flange of the two ends of the pipeline through the jack, and install stud bolt fasteners (note that the diagonals are evenly locked),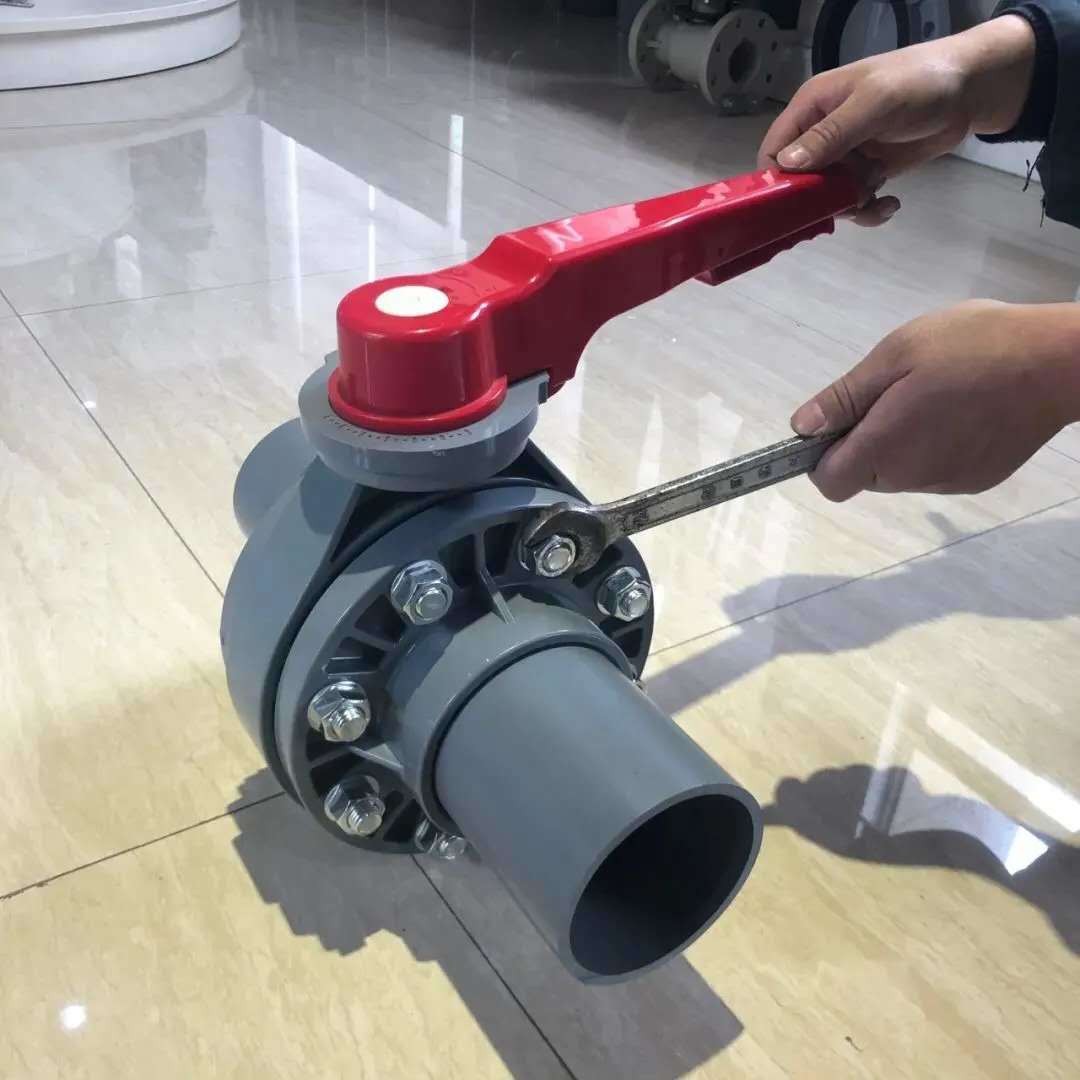 After the valve is installed, it needs to open and close the valve. The 90° stroke can run freely without stagnation, and confirm that the valve flap does not touch the inner wall of the pipeline and cannot be opened in 90°,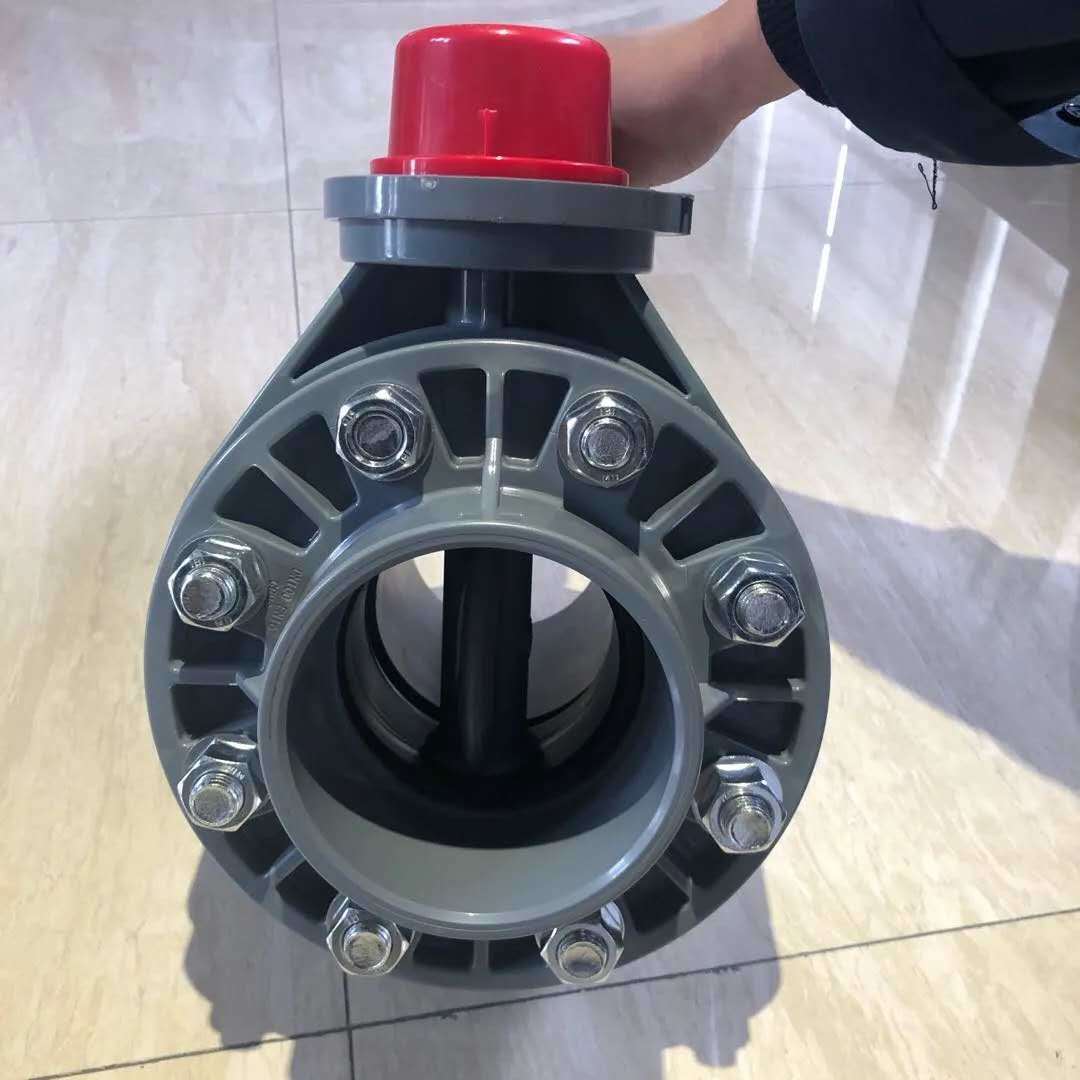 Kaixin Pipeline Technology Co., Ltd. butterfly valve has high corrosion resistance, good sealing, short installation distance, and can save installation space. Below DN200 (including DN200) specifications, external switches such as handles, worm gears, electric and pneumatic actuators can be used. Above DN200, the handle cannot be used to open and close due to excessive torque. The form of flange can be applied to all kinds of national, American and Japanese flange connections. Customers are welcome to come to order.
Products