Plastic Centrifugal Pumps
Plastic Centrifugal Pumps are highly effective in the transfer of fluids.
Their rotor and pump body are made of thermoplastic material. They can function in a wide range of temperatures and can handle liquids up to 1.700 SSU. They are available in different styles, depending on their intended use. For more information on their uses, read the following articles. This information will help you choose the right pump for your needs.
Whether the pump will be used in a laboratory, a manufacturing facility, or a process plant, the proper choice of materials will influence the performance of the unit. Wetted materials, such as PP, are excellent for handling chemicals and other aggressive substances. A PP-GF model offers excellent mechanical strength and allows the pump to be used in liquids that can reach temperatures of 70degC. Alternatively, the PVDF version offers superior chemical resistance and can be used with liquids up to 90degC. Other features of these pumps include a semi-open impeller that improves the transfer of high-viscosity fluids.
Plastic Centrifugal Pumps are often used in dangerous and challenging processes. Their inertness prevents them from corroding or contaminating process fluids. This feature is important for many industries, and plastic pumps offer a wide range of applications and benefits. A thermoplastic pump may be more inert than a metal one, which provides additional versatility. In addition to its excellent mechanical performance, a plastic pump can be made of a variety of materials, including AISI 316L and fibreglass.
Despite the wide range of options available for plastic pumps, choosing the right one is essential to ensuring the pump's lifespan. A high-quality pump will not only last longer than an average one, but it will be more energy-efficient too. Its lifecycle cost will be reduced by the quality of the pump and its proper application. For most applications, a plastic pump can provide optimal performance. You can find a variety of plastic pumps ranging from a few liters to thousands of cubic meters per hour.
Another plastic centrifugal pump is the STN Series by CDR Pompe. This pump is affordable, powerful, and low-duty. It uses a closed impeller design and standard threaded flanges. Its rated pressure is up to 20 C. You can find many different types of centrifugal pumps in the market today. Ultimately, you should choose the pump that suits your needs and your budget.
Thermoplastic pumps are made of elastomeric materials that offer high resistance to a wide range of chemicals and temperatures. While they can be used in laboratory service and water handling applications, they can't be used for chlorinated or strong oxidizing acids. And plastic pumps made from these materials are also highly durable and easy to install. There are many types of plastic centrifugal pumps available for various industries, and each has its advantages.
The most common type of plastic centrifugal pumps are made from PVDF, PP, or UHMW-PE. The choice between these three materials depends on your application, your budget, and the pump's performance. While PFA and UHMW-PE are durable materials that offer good performance, the latter is a good option for pumping clear liquids. However, closed impeller pumps do not perform well in applications where solids are present, and they're difficult to clean.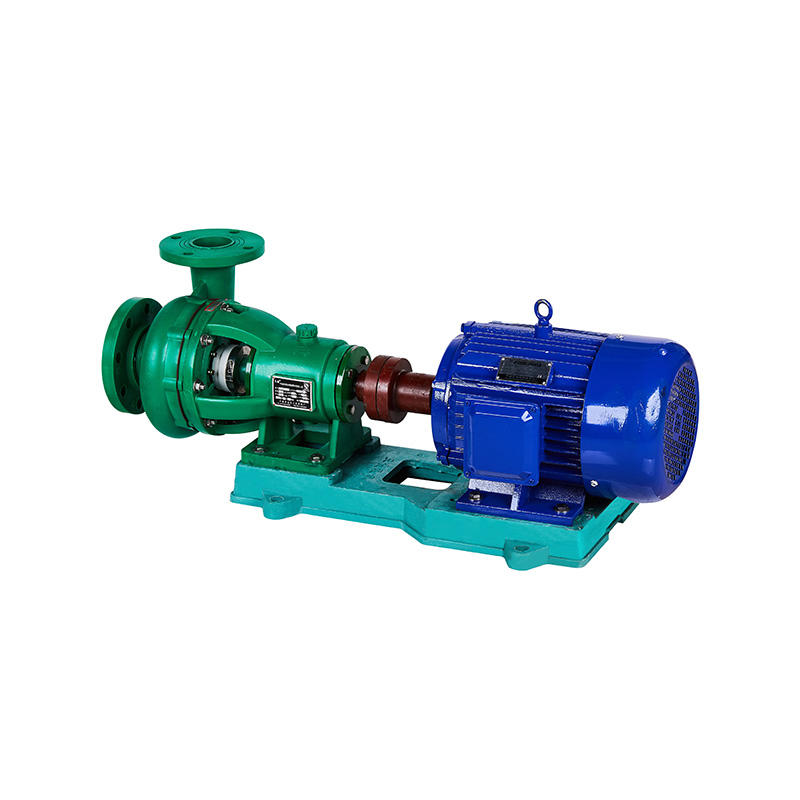 Chemical Corrosion Resistant Centrifugal Pump Competitive Price Industrial FP Series Corrosion Resisting Plastic Centrifugal Pump(Direct Connection Type)
Brand Name:KXPV
Place of Origin:Zhejiang, China
Pressure:High Pressure
Structure:Direct Type Centrifugal Pump
Product name:Centrifugal Pump
Type:Direct
Size:25FP-8D(0.55KW)--- 100FP-32D(15kw)
Delivery time:7 Days
MOQ:1piece
Power:Electric
Usage:Industry
Application:Chemical
Supply Ability:10000 Piece/Pieces per Month
Material:RPP
Colour:Green