The plastic pneumatic ball valve completes the power switch or closing of the valve according to the closing and opening of the valve core. Plastic pneumatic ball valves have great practical value in liquid substances. Mainly reflected in the following many levels.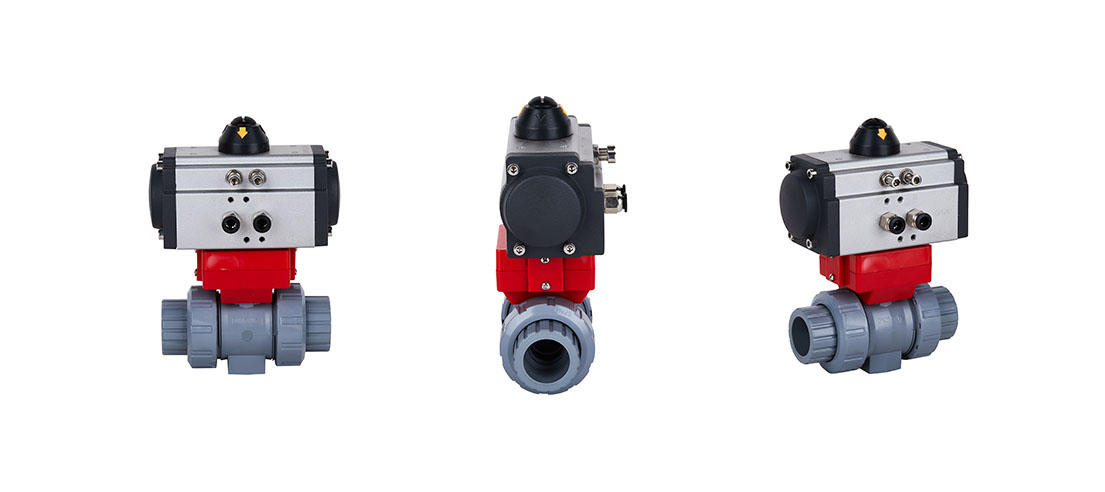 1. The plastic pneumatic ball valve is convenient for liquid transportation. The structure of the machine is light and handy, and the application is also very flexible. Whether it is from the belt level or from the actual operating conditions of the work, or from the difficulty of the overhaul of the machinery and equipment, the plastic pneumatic ball valve is a kind of machinery and equipment with application value.
2. The plastic pneumatic ball valve has low liquid friction resistance, which ensures the smoothness of the liquid during the whole process of transportation. Coupled with the strong airtightness of the pneumatic ball valve, it will not consume the liquid after it is based. It is not only used under the basic standard pressure, but also can give full play to its practical value under vacuum.
3. The structure of the plastic pneumatic ball valve is unique and creative. The steam of the power plant can be discharged immediately after being used up. The vapor is a clean vapor with zero pollution and is not harmful to the body and the natural environment. And the selection of valve materials is very timely. New technology materials are anti-corrosion, durable and reliable. The good overall design ensures the convenience of the actual operation of the technicians, and adds a lot to the practical value of the pneumatic valve.
The above three points give a brief detailed introduction to the practical value of the plastic pneumatic ball valve . The plastic pneumatic ball valve adds a lot of convenience to people's industrial production theme activities. For good valve technicians, they should grasp the commodity characteristics of plastic pneumatic ball valves and master the maintenance knowledge of pneumatic valves. Although this kind of goods cannot immediately generate rights and interests for the industrial chain, but based on the learning and training of this knowledge, technicians can improve work efficiency. In addition, effective maintenance can also increase the valve's service project deadline. In the long run, it will be beneficial to the company. In terms of it is a great wealth.