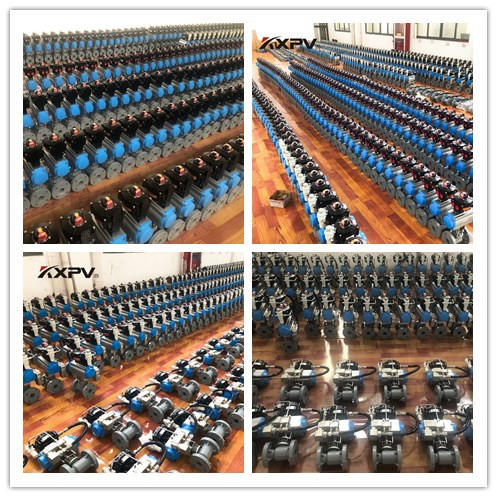 With the reform and progress of the times, my country's valve products are constantly innovating along with the change of the times. At present, in the valve market where environmental protection and safety are becoming more and more demanding, the use of electric valves and pneumatic valve automatic control devices is gradually becoming indispensable. . Compared with traditional manual valves, automatic valves move faster than ordinary valves, which not only reduces manual labor, but also greatly improves work efficiency, while being safer, more reliable and saving energy.
1. Pneumatic valve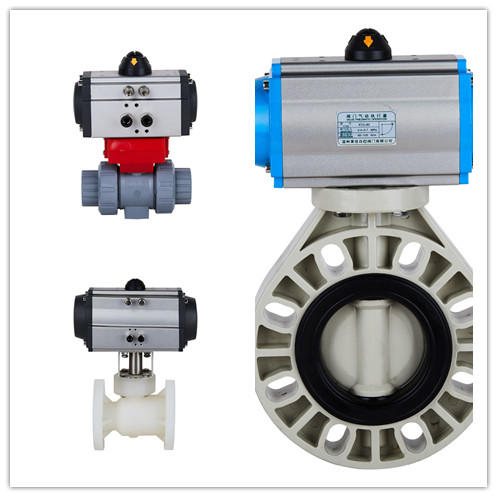 Pneumatic valve is an actuator that uses compressed air to drive and operate the valve. Its opening and closing speed is relatively fast. It is often used for fast two-position cut-off. Because it mainly depends on air source to perform operations, it is necessary to install explosion-proof or explosion-proof devices Later, it can be applied to flammable and explosive occasions. It has high practicability. It can be used to operate various corrosive media in liquid form. However, the accessories in the pneumatic valve are varied. With different accessories, it can achieve a variety of different types. With the same control method, the user can configure the valve according to the different working needs of the valve.
2. Electric valve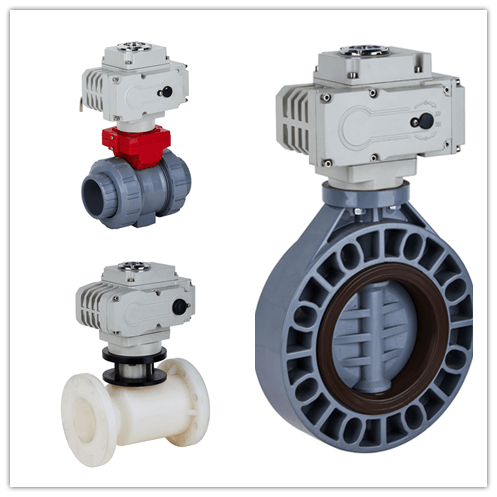 Electric valves are usually connected by electric actuators and valves, and become electric valves after installation and debugging. The electric valve uses electric energy as power to switch on the electric actuator to drive the valve to realize the on-off and regulating action of the valve. So as to achieve the purpose of switching or adjusting the flow of the pipeline medium. The electric valve has a larger action torque than ordinary valves. The switching speed of the electric valve can be adjusted. The structure is simple and easy to maintain. It can be used to control the flow of liquid fluids.
    The advantages of pneumatic actuators mainly include the following 4 points:
   (1) The load is large and can be adapted to the application of high torque output.
   (2) Quick action and quick response.
  (3) Good adaptability to the working environment, especially in the harsh working environment such as flammable, explosive, dusty, strong magnetism, radiation and vibration, it is superior to hydraulic, electronic and electrical control.
  (4) There is no need to install and maintain various pneumatic pipelines.
    3. Big comparison of advantages
    The advantages of electric actuators mainly include the following 5 points:
   (1) Compact structure and small size. Compared with pneumatic actuators, electric actuators are relatively simple in structure. A basic electronic system includes actuators, three-position DPDT switches, fuses and some wires, which are easy to assemble.
   (2) The driving source of the electric actuator is very flexible. Generally, ordinary alternating current AC-220V; AC-380V and direct current DC-24V can meet the needs, while the pneumatic actuator requires an air source and a compression drive device.
   (3) The load can be maintained without power.
   (4) Since no additional pressure device is required, the electric actuator is quieter.
   (5) Electric actuators are better in terms of control accuracy.
   4. Summary
    In fact, pneumatic systems and electric systems are not mutually exclusive.
   Pneumatic actuators can simply realize rapid linear circulation movement, simple structure, convenient maintenance, and can be used in various harsh working environments, such as explosion-proof requirements, dusty or humid conditions.
   Electric actuators are mainly used in applications that require precise control. The requirements for flexibility in automation equipment are constantly improving. The same equipment is often required to meet the processing needs of different sizes of workpieces. The actuator needs to be controlled by multi-point positioning, and the actuator needs to be controlled. Accurate control or synchronous tracking of running speed and torque is impossible with traditional pneumatic control, but electric actuators can easily achieve this type of control.
   It can be seen that pneumatic actuators are more suitable for simple motion control, while electric actuators are mostly used for precise motion control.