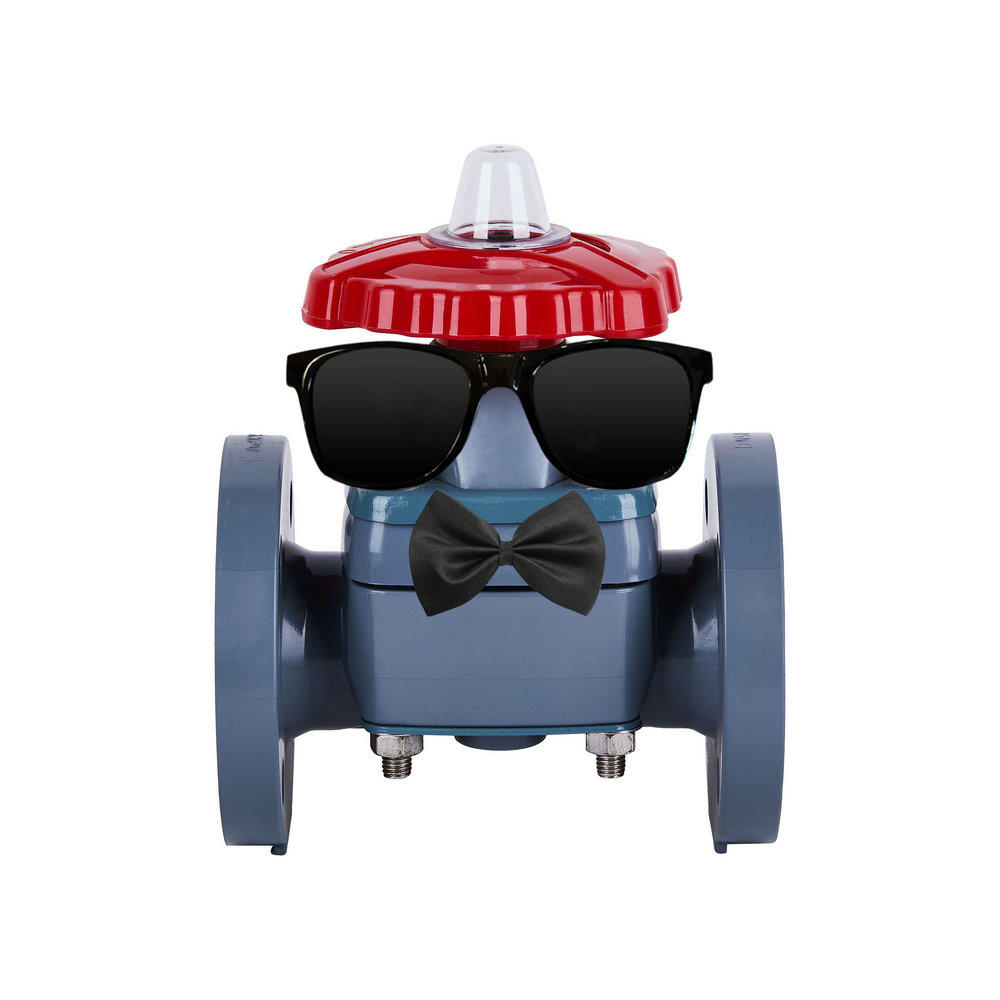 The narrative of the compartment   
"Personal information:
Name: Diaphragm Valve
Age: 0.3 years old
Hometown: Ningbo, Zhejiang
Expertise: Cut off, adjust, and divert media
Address: No. 539, Bohai Road, Beilun District
Self introduction:
Hello everyone, I am a diaphragm valve, a new type of valve. My structure is very different from the general valve. The opening and closing part is a diaphragm made of soft corrosion-resistant material, which separates the inner cavity of my valve from the inner cavity of the valve cover and the driving parts. It is a special form. The cut-off form is therefore called a diaphragm valve. You can also call me a small partition.
My Strengths:
1. The outstanding feature is that the inner cavity of my lower valve body is separated from the inner cavity of the upper valve cover, so that the valve stem, valve clack and other parts located above my diaphragm are not corroded by the medium, and the packing seal structure is omitted, and it will not produce The medium leaks.
2. In the pipeline, my operating mechanism is not exposed to the conveying fluid, so it is not polluting, does not require packing, and the valve stem packing part is unlikely to leak.
3. It is suitable for the transportation and interception of corrosive media and the adjustment of flow rate. The temperature range can be -20℃~140℃ according to different materials.
4. The flow parts are assembled from FRPP, PPH, UPVC, CPVC, PPH, PVDF injection molded parts, with excellent corrosion resistance, easy operation and light weight.
5. The diaphragm of the seal is made of F46 or PFA, with strong folding resistance and corrosion resistance equivalent to F4.
6. The screw lifting structure is adopted, with large opening and closing torque and good stability.
hobby:
Good at cutting off and connecting the medium and diversion, can also be used for throttling and adjusting the flow, etc.; the adjustment has corrosive, viscous, and slurry media
Intent of job hunting industry:
Bio-pharmaceutical, food, industry, electric power, chemical industry, electroplating, and other industrial water treatment industries.
Installation Precautions:
1. Before installation, carefully check whether the operating conditions of the pipeline are consistent with the scope of use specified by this valve, and clean the inner cavity to prevent dirt from jamming or damaging the sealing parts.
2. Do not apply grease or oil on the surface of the rubber lining and the rubber diaphragm to prevent the rubber from swelling and affecting my service life.
3. Handwheels or transmission mechanisms are not allowed to be used for lifting, and collisions are strictly prohibited
4. During manual operation, do not use auxiliary levers to prevent excessive torque from damaging the drive components or sealing parts.
5. It should be stored in a dry and ventilated room. Stacking is strictly prohibited. The passages at both ends must be sealed when storing, and the opening and closing parts should be in a slightly open state.
Self-evaluation:
Mature stable handsome durable hardworking faithful    
 Efficient, intelligent, professional, capable, tolerant and convenient