Choosing the right size and configuration for chemical plastic valves is crucial to ensure optimal performance and efficiency in fluid control systems. Here are some steps to guide you in selecting the appropriate size and configuration:
1.Understand the System Requirements: Begin by understanding the specific requirements of your fluid control system. Consider factors such as the desired flow rate, pressure conditions, and the type of fluid being handled. This information will help determine the necessary size and configuration of the valve.
2.Determine Flow Rate and Pressure: Calculate or estimate the maximum flow rate and pressure that the valve needs to handle. Flow rate is typically measured in gallons per minute (GPM) or liters per minute (LPM), while pressure is measured in pounds per square inch (PSI) or bars. These parameters will guide you in selecting a valve that can accommodate the expected flow and pressure levels.
3.Consult Valve Sizing Charts or Manufacturers: Consult valve sizing charts or reach out to valve manufacturers for guidance. They can provide recommendations based on the flow rate, pressure, and fluid properties. Valve manufacturers often have technical support teams that can assist in selecting the appropriate valve size and configuration for your specific application.
4.Consider the Pipe Size: The valve size should match or be compatible with the pipe size in your system. It is essential to ensure that the valve's inlet and outlet connections are compatible with the existing piping infrastructure. Refer to industry standards and guidelines to determine the appropriate valve size based on the pipe diameter.
5.Assess Material Compatibility: Consider the material compatibility requirements for the valve. Different fluids may have specific material compatibility needs to prevent corrosion, degradation, or contamination. Ensure that the selected valve material is suitable for the fluid being handled and is resistant to chemical reactions or erosion caused by the fluid.
6.Evaluate Valve Configuration Options: Depending on the application and system requirements, there may be various valve configurations available, such as ball valves, gate valves, diaphragm valves, or butterfly valves. Evaluate the pros and cons of each configuration and consider factors such as flow control capabilities, ease of maintenance, and compatibility with the system layout.
7.Seek Expert Advice: If you are unsure about the appropriate valve size and configuration for your specific application, it is recommended to seek advice from industry experts, valve manufacturers, or consulting engineers. They can provide valuable insights and help you make an informed decision based on their expertise and experience.
By considering the system requirements, flow rate, pressure, material compatibility, and seeking
Wholesale Chemical Plastic Valve advice
, you can choose the right size and configuration for chemical plastic valves that will ensure efficient and reliable fluid control in your application.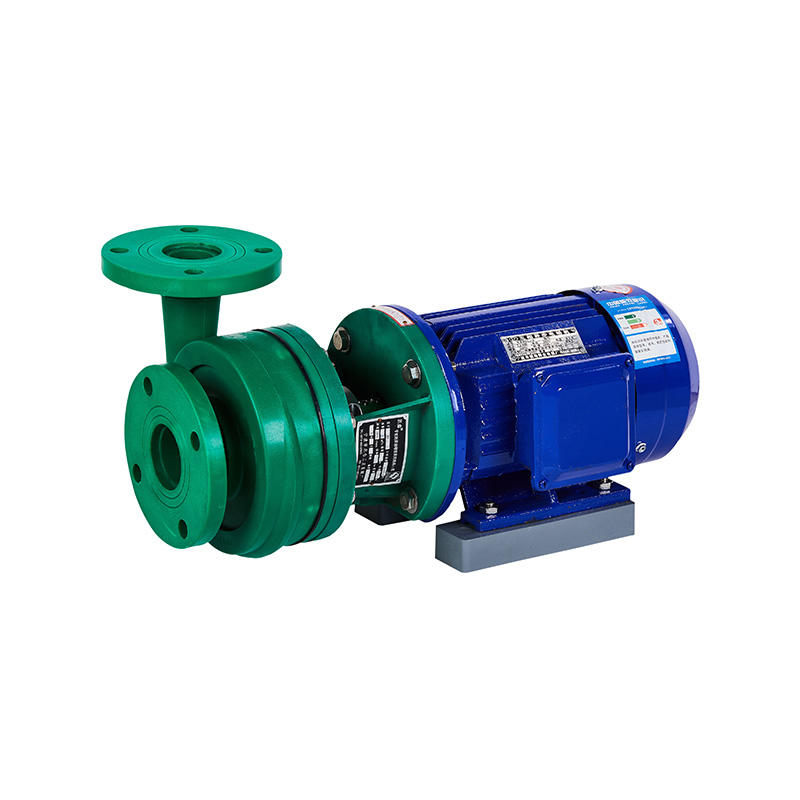 Our factory specializes in the production of four series (FV, FP, FVZ, FPZ) of the four series (FV, FP, FVZ, FPZ) of PVDF and FRPP centrifugal pump and the self-priming pump.The PVDF pump is suitable for strong acid, strong oxidizer, halogen, aromatic hydrocarbons, chemical media such as fat, chlorinated solvents, practical temperature to-40 ° C to + 140 ° C . The FRPP pump is suitable for strong alkali, acid & alkali salts and its derivatives commonly.For secondary pump drive general Y type energy-saving motor, and it's operating temperature is -40 ° C —+90 ° C .The explosion proof motor only supplied with according requisition.With special requirements for flow, lift, rotating speed and power, our factory can provide technical service to meet customer's requirement