Butterfly valve is a very common valve device in industrial pipelines. The butterfly plate is installed perpendicular to the long axis of the pipeline. During operation, the butterfly plate rotates 0-90 degrees around the axis of the pipeline. It is fully open at 90 degrees and fully closed at 0 degrees. So, which flanged butterfly valve has a longer life?
1. Metal Sealed Valve>Elastic Sealed Valve
There are many kinds of materials for industrial flanged butterfly valves on the market. When choosing a suitable butterfly valve, it is often necessary to determine the material. If you want to choose a longer life, and the valve sealing requirements are not particularly high, then we recommend metal-sealed valves. Corrosion resistant, and different from the mechanical device of the elastic valve, so the durability is stronger. However, the sealing effect of elastic valves is quite good, while metal valves are difficult to achieve complete sealing, so they are not suitable for industrial piping systems that require high sealing performance.
2.D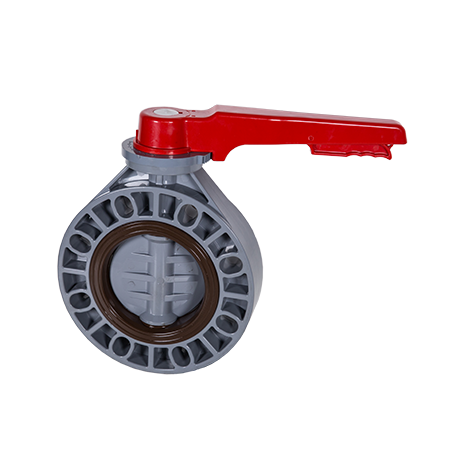 double-head flange fixed
Flanged valves are based on ordinary valves and further increase the flange device, which improves the automatic performance and controllability of the valve. During installation, the pipe flange and the valve flange are connected by screws. Some valves are double-ended flanges. For example, the wafer valve has greater fixing strength, stronger ability to withstand the internal pressure of the medium, and the actual service life is also increased.
3.The quality of flange valve purchase is the first
When purchasing a flanged butterfly valve, the price is not reliable, and the quality is not cost-effective. The most reliable thing is to look at the price-performance ratio, and not blindly choose the "inferior product" at low prices, otherwise it will not last long.
When choosing a flanged butterfly valve with a longer life, the material of the valve, the method of flange fixing, the brand and manufacturer, and the actual industrial piping system requirements are all factors that we need to consider.