Chemical Compatibility: Identify the specific chemicals or fluids that the pump will come into contact with. Determine the corrosive nature of these substances and select materials that are resistant to the specific chemicals present in your application.
Material Compatibility: Consider the compatibility of the corrosion-resistant material with the other components of the pump, such as seals, gaskets, impellers, and housing. Ensure that all materials used in the pump are compatible and can withstand the corrosive environment.
Corrosion Resistance Properties: Evaluate the corrosion resistance properties of different materials. Look for materials that exhibit excellent resistance to the corrosive substances found in your application. Consider factors such as resistance to oxidation, acids, alkalis, solvents, and other corrosive agents.
Temperature and Pressure: Consider the operating temperature and pressure conditions of your application. Ensure that the selected corrosion-resistant material can withstand the temperature and pressure ranges without compromising its corrosion resistance properties.
Mechanical Strength: Evaluate the mechanical strength and durability of the material. The material should be able to withstand the mechanical stresses and forces exerted during the pumping process without deformation or failure.
Surface Finish: Consider the surface finish of the material. A smooth and polished surface can provide enhanced resistance to corrosion by reducing the adhesion of corrosive substances.
Long-Term Maintenance and Repair: Consider the ease of maintenance and repair for the chosen material. Ensure that replacement parts or repair services are readily available for the selected corrosion-resistant material.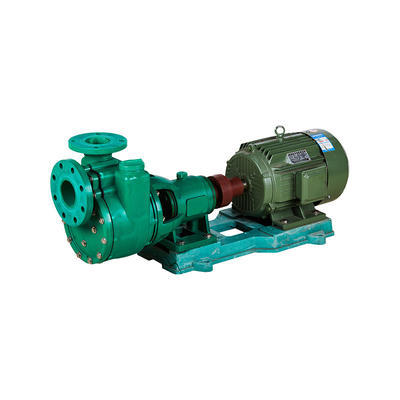 FP Series Corrosion Resistant Shaft Type Self priming Pump Plastic RPP Chemical Diesel Monoblock Axis Joint Type Self-Priming Pump for Chemical and Industry Use
Brand Name:KXPV
Place of Origin:Zhejiang, China
Pressure:High Pressure
Structure:Shaft Type Centrifugal Pump
Product name:Centrifugal Pump
Type:Shaft
Size:40FPZ-25(3KW)--- 100FPZ-32(15kw)
Delivery time:7 Days
MOQ:1piece
Power:Electric
Usage:Industry
Application:Chemical
Supply Ability:10000 Piece/Pieces per Month