Choosing the correct valve tube actuation method for an industrial system requires careful consideration of several factors. Here are some steps to help you make an informed decision:
Understand the Valve Types: Different valves have specific actuation requirements. Familiarize yourself with the types of valves used in your industrial system, such as gate valves, ball valves, butterfly valves, or globe valves.
Assess System Requirements: Evaluate the specific needs of your industrial system. Consider factors such as the type of fluid or gas being controlled, the flow rate, pressure requirements, temperature range, and the frequency of valve operation.
Determine Actuation Methods: Identify the available actuation methods suitable for your industrial system. The commonly used actuation methods include manual, electric, pneumatic, and hydraulic.
Manual Actuation: Manual actuation involves manually turning a handwheel or lever to open or close the valve. This method is suitable for smaller systems, low-pressure applications, or when infrequent valve operation is expected.
Electric Actuation: Electric actuation utilizes electric motors or solenoids to open and close the valve. It offers precise control, rapid operation, and the possibility of remote control or automation. Electric actuation is suitable for a wide range of industrial applications.
Pneumatic Actuation: Pneumatic actuation uses compressed air or gas to operate the valve. It provides quick response times, simplicity, and suitability for hazardous environments. Pneumatic actuation is commonly used in industries like oil and gas, chemical, and manufacturing.
Hydraulic Actuation: Hydraulic actuation employs hydraulic fluid to control the valve. It offers high force output, excellent precision, and is suitable for heavy-duty applications. Hydraulic actuation is often used in large-scale industrial systems or where high-pressure conditions exist.
Consider Automation and Control: Evaluate the level of automation and control required in your industrial system. If you need to integrate the valve actuation with a control system or process automation, electric or pneumatic actuation may be more suitable.
Consulting with
Industrial Valve Pipe Manufacturers In China
or experts can provide valuable insights and recommendations based on your specific industrial system requirements. They can help you select the most appropriate actuation method that ensures optimal performance, reliability, and efficiency.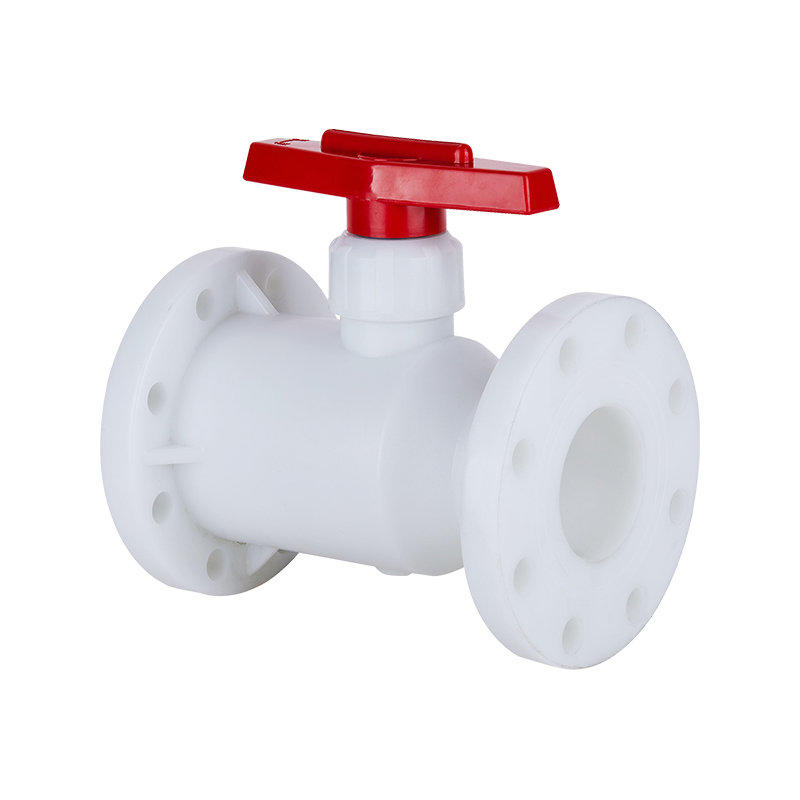 Excellent Quality New PVDF Flange Ends 1 way White Medium Pressure ISO9001 Certificate Diaphragm Valve for Chemical Industry
Model Number:G41F-10F
Colour:White
Application:General
Material:PVDF
Temperature of Media:High Temperature, Medium Temperature
Pressure:Medium Pressure
Power:Manual
Media:Acid
Port Size:DN15-DN300
Structure:Diaphragm
Product name:Diaphragm Valve
Connection:Flange Ends
Certificate:ISO9001
Medium:Acid
Working pressure:0-10bar
Valve type:1-way
Seal:EPDM+F46
Delivery Time:7 Days
MOQ:1 Piece