Hello everyone, welcome to the Kaixin Live Room
Oh my god!
There are already 2 million people waiting!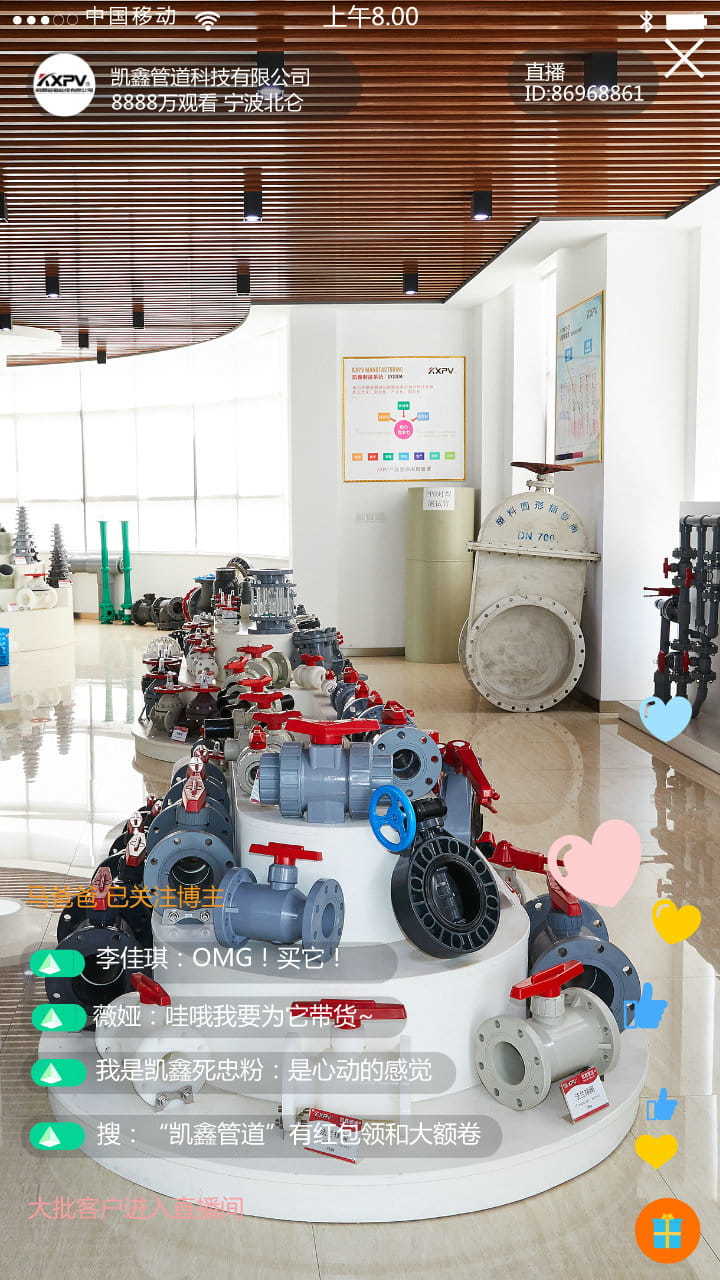 All customers we start slightly
Behind me is Kaixin's fairy sample room
The products on display are too complete, right?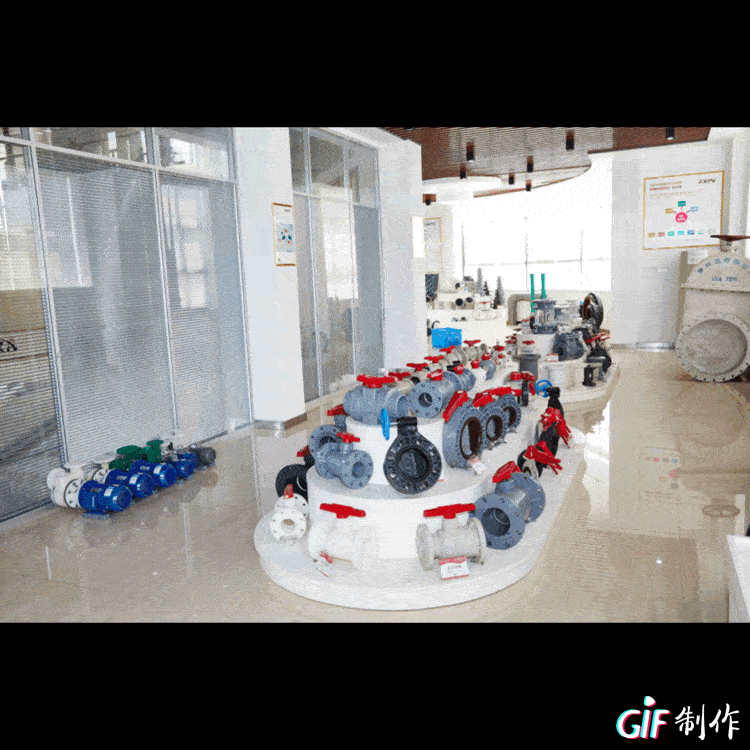 Not only CPVC, UPVC, PVDF, PPH, FRPP
Five kinds of materials are complete
Valves, fittings, pipes, pumps are everything
Let's take a look at this CPVC universal handle butterfly valve
The flange hole spacing is suitable for national, American, Japanese, and German standards; the hollow design of the valve body increases the strength while reducing its own weight and reducing the load-bearing pressure of the pipeline; the valve body has a widened edge design, and the valve clack adds multiple reinforcement ribs. Make the valve more durable! Buy it!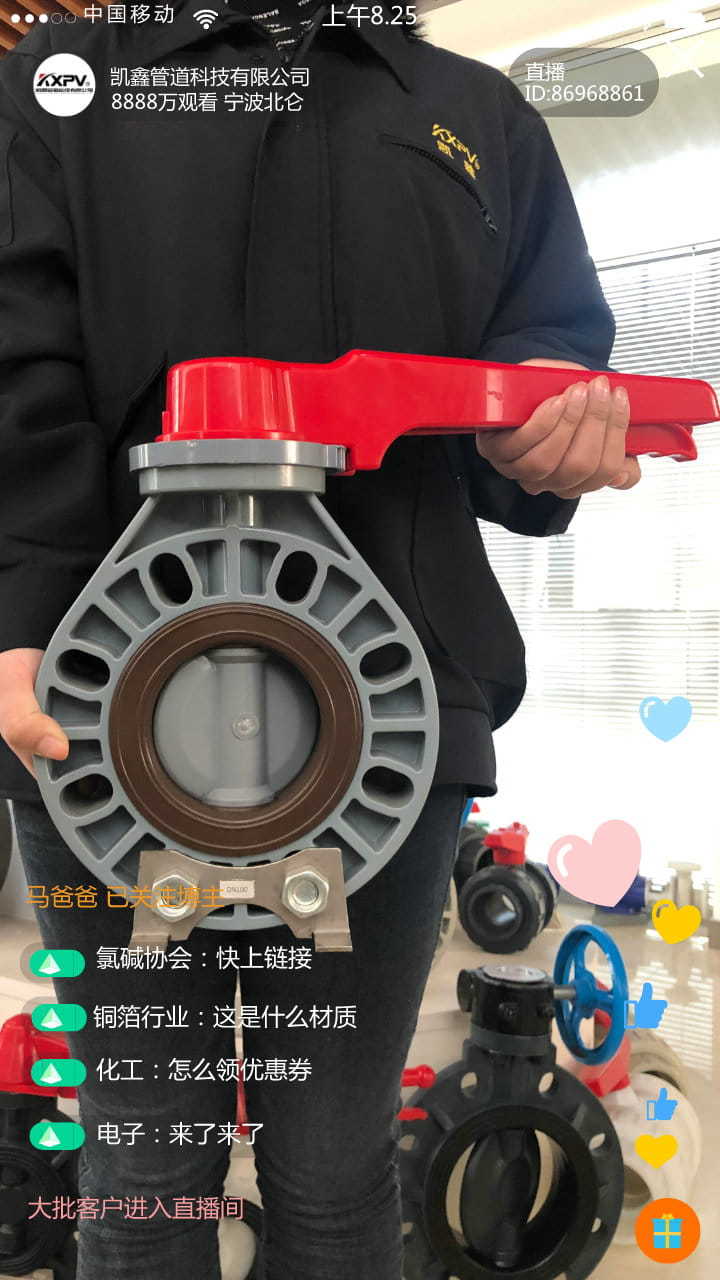 This PVDF is designed by the ball valve with exquisite appearance, smooth surface, fine processing, full flow design, double-layer O-ring leak-proof protection, it is very foreign and exquisite, and is it fashionable? Do you really want to buy it?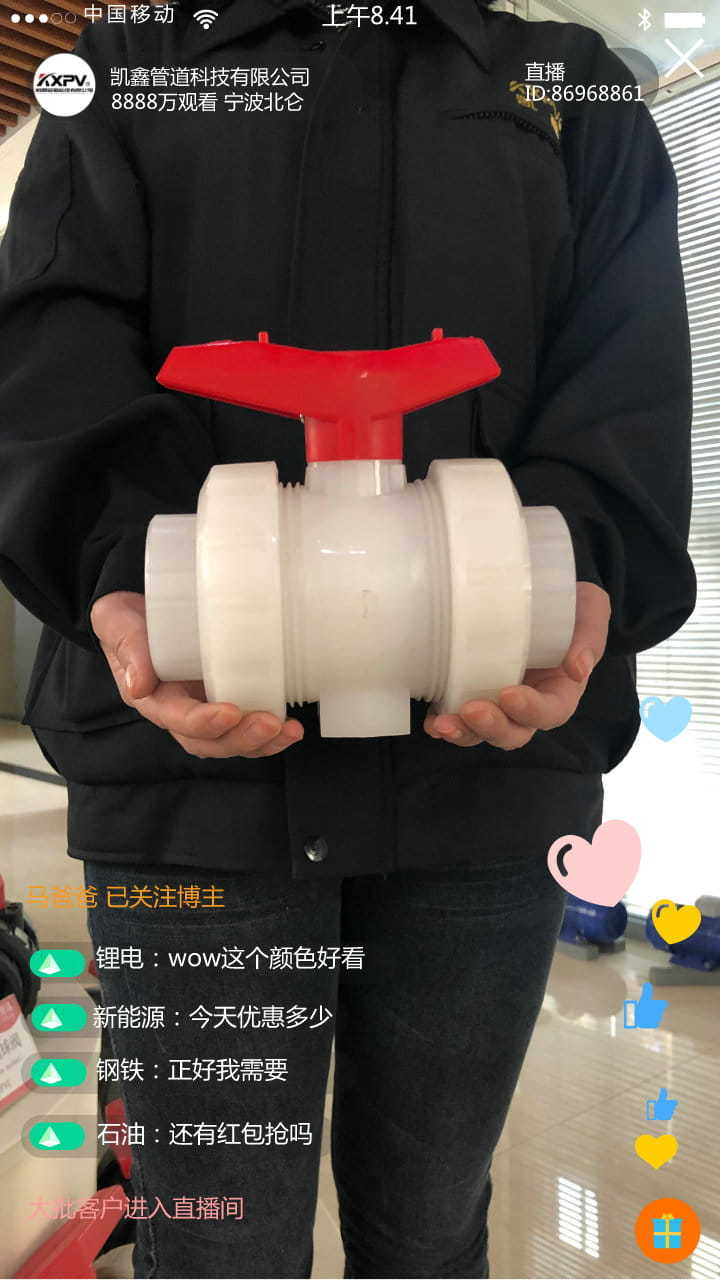 Let's give a shot of the FRPP swing check valve, let's talk about 4 points without saying anything else
1. Prevent the reverse flow of liquid, protect pump equipment, etc.
2. Because it is a cantilever check valve, there is less resistance to the fluid.
3. Made of all plastic materials, it exerts the strong corrosion resistance of corrosive fluids such as acid and alkali.
4. Not only can the valve body be removed from the piping, but also the bonnet can be opened for internal inspection and maintenance.
Wow, there are too many advantages, buy, buy, buy.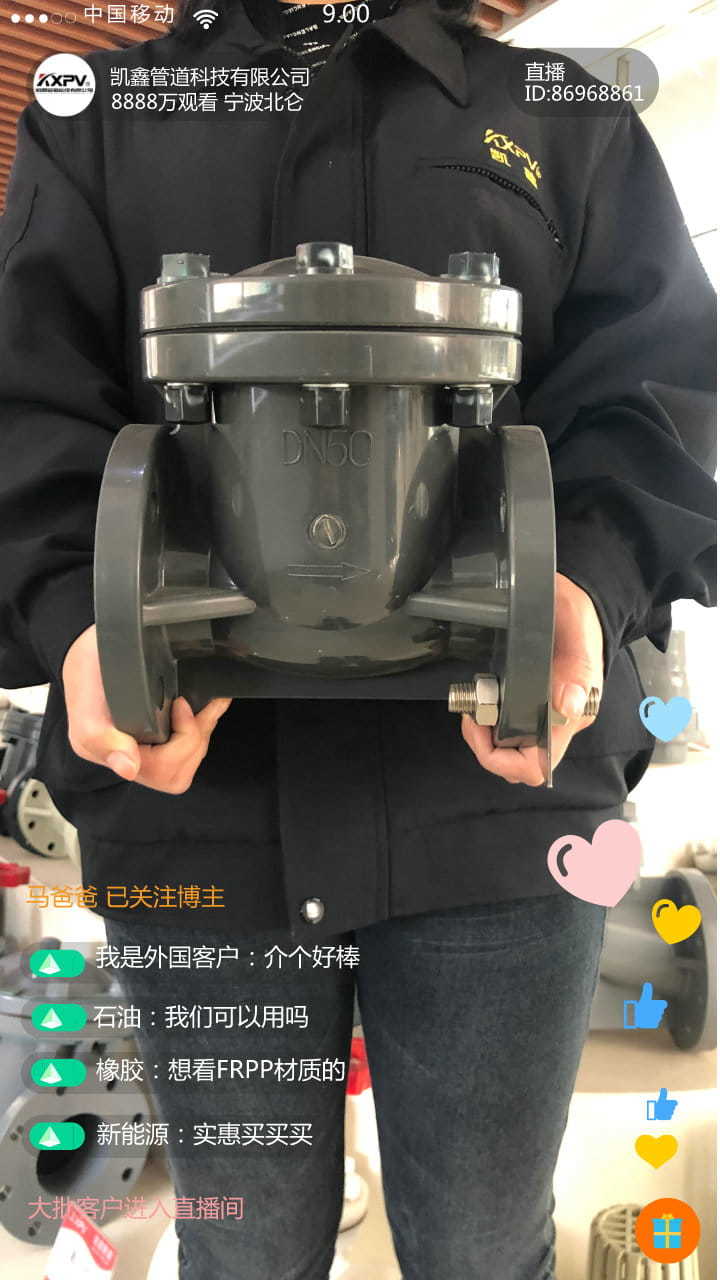 It is expected that everyone will place crazy orders during the live broadcast, and we have already prepared enough inventory, so we can sell good products! And in order for everyone to receive the products faster, we will start shipping in order at the same time during this live broadcast! ! !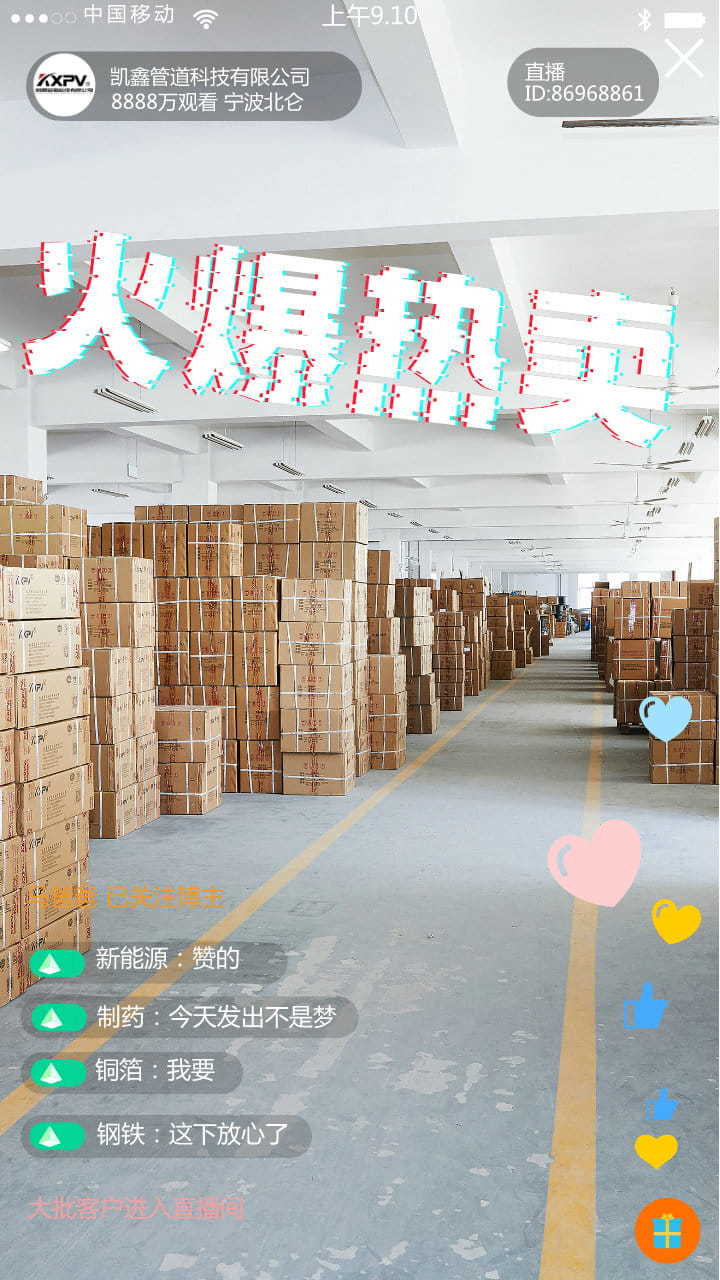 Okay, please rest assured to place an order for the previous products. Next, let's take a look at a [combined product]
Our pipe fitting combinations 90° elbows, socket flanges, reducing tees, filler cores, size heads, etc., these are the best-selling pipe fittings this year. Five combinations of five materials and five combinations can meet all your needs. buy! it! Guys! Absolutely not wrong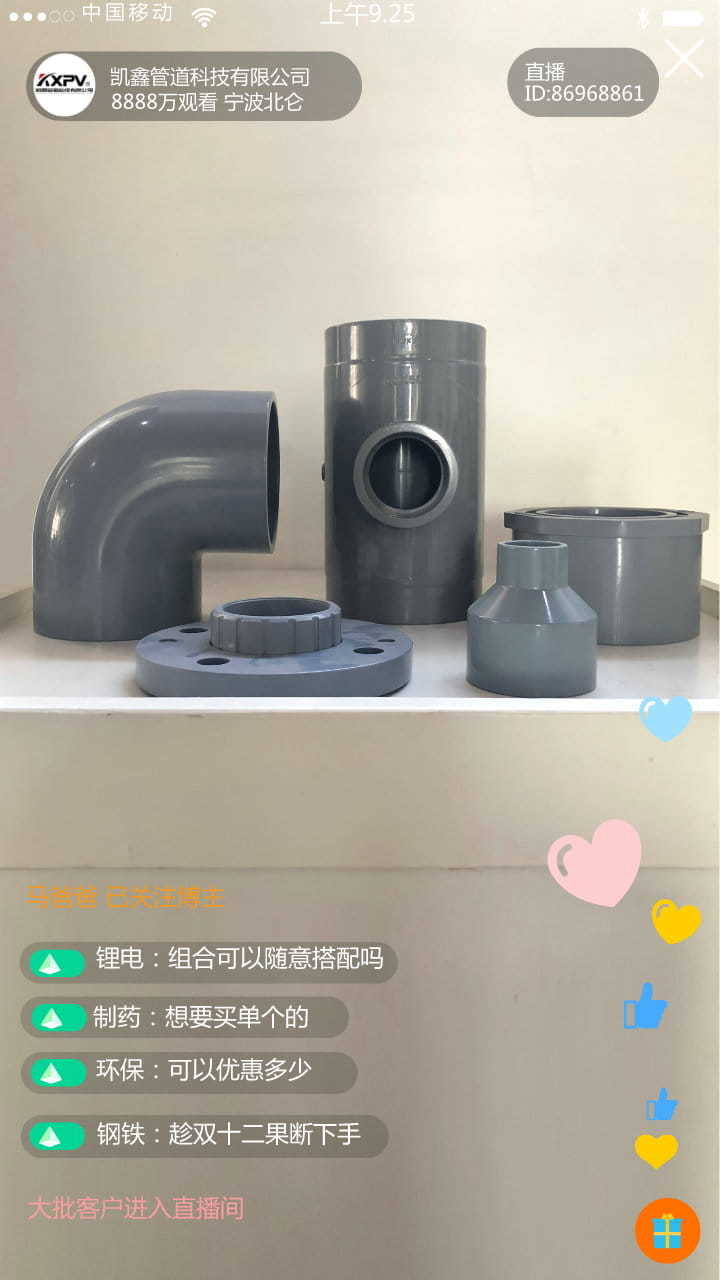 Let's take a look at the pipes from our extrusion workshop. Our family's largest production is DN600.
Small-caliber pipes are even more important. Multiple production lines operate at the same time to meet the production needs of all-caliber products while ensuring the stability of product performance. Do not hesitate! Buy it!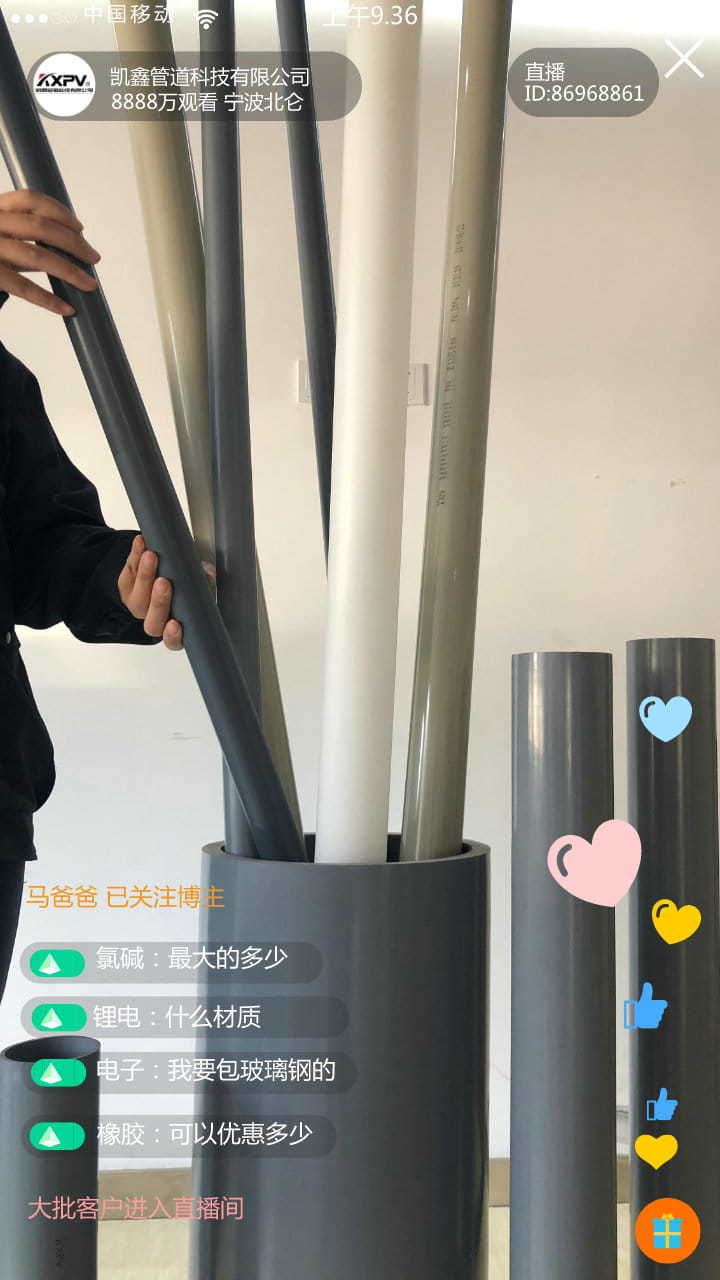 The imported raw materials we use are all global high-end brands
Ensure product quality from the source,
Only by buying such a product can you set off your dignity!
OK, then today's live broadcast of Kaixin is over! Thank you for your support to Kaixin!