When it comes to selecting valves for your piping system, making the right choice is crucial to ensure optimal performance and longevity. One popular option to consider is UPVC (unplasticized polyvinyl chloride) plastic pipe valves.
Chemical Resistance: UPVC plastic pipe valves exhibit excellent chemical resistance, making them suitable for handling a wide range of corrosive fluids. They can withstand exposure to acids, alkalis, and other aggressive substances commonly found in industrial processes.
Corrosion Resistance: One of the significant advantages of UPVC valves is their inherent corrosion resistance. They are not susceptible to rust or degradation caused by moisture, making them ideal for environments where corrosion is a concern.
Durability and Longevity: UPVC valves are known for their durability and longevity. They have high tensile and impact strength, allowing them to withstand pressure variations and mechanical stress without compromising their performance.
Smooth Interior Surface: UPVC valves have a smooth interior surface, minimizing flow resistance and preventing the buildup of sediment or scale. This feature improves fluid flow efficiency, reduces the risk of clogging, and enhances overall system performance.
Considerations for Your Application:
Operating Temperature: UPVC valves have temperature limitations, and their performance can be affected at higher temperatures. It is crucial to ensure that the operating temperature of your system aligns with the temperature capabilities of UPVC valves.
Pressure Rating: Consider the pressure rating requirements of your application. While UPVC valves can handle moderate pressure, they may not be suitable for high-pressure systems. Evaluate the pressure conditions and consult with manufacturers to determine if UPVC valves meet your system's needs.
Compatibility with Fluids: Verify the compatibility of UPVC valves with the specific fluids in your application. While UPVC is generally resistant to a wide range of chemicals, certain aggressive or highly concentrated substances may require alternative valve materials.
System Design and Installation: Ensure that your piping system is designed and installed correctly to accommodate UPVC valves. Proper jointing techniques, sealants, and support mechanisms should be employed to maintain the integrity and stability of the system.
UPVC plastic pipe valves offer many advantages for fluid control applications, including chemical resistance, corrosion resistance, durability, and smooth interior surfaces. However, it is crucial to consider the temperature limitations, pressure requirements, fluid compatibility, and proper system design when evaluating UPVC valves for your specific application. Consulting with
UPVC Plastic Pipes Valves Manufacturers
can provide valuable insights and guidance to help you make an informed decision.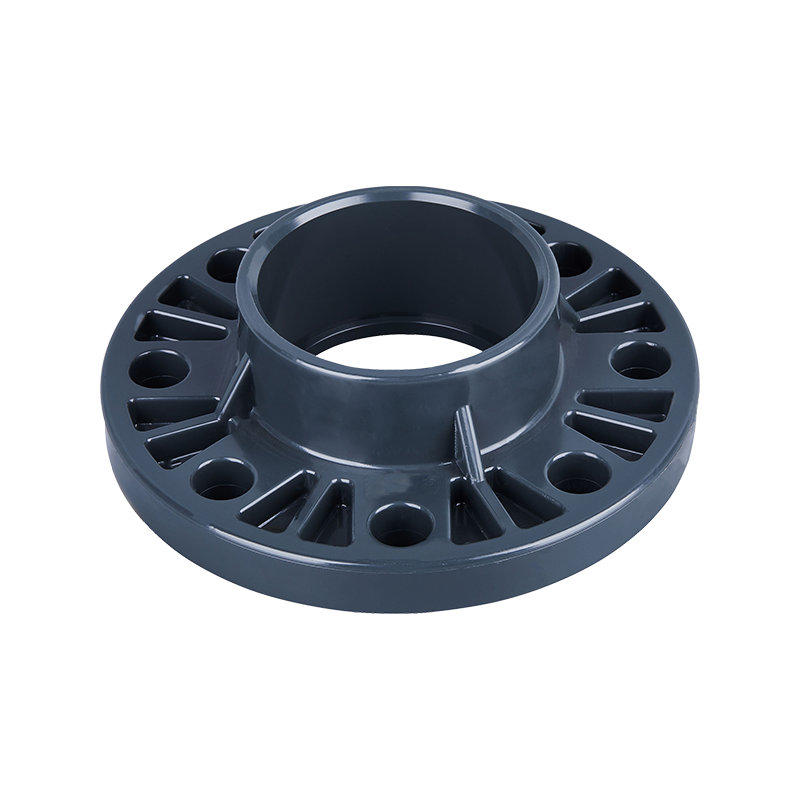 New Commonly Used Gray CPVC Socket Flange DN15-DN100 Plastic Pipe Fitting For Chemical and Sanitary Industry
Place of Origin: China
Brand Name: KXPV
Material: Plastic
Technics: Forged
Connection: socket
Shape: Equal
Head Code: Square
Color: Gray
Size: DN15-DN500
Application: Industry
Packing: Carton Box
Working Pressure: 1Mpa
Delivery Time: 7 Days
MOQ: 1 Piece