With the development trend of big cities, more and more valves are used by everyone, so the valve sales market is also developing. At present, there are various types of valves on the market. Among them, plastic pneumatic ball valves also account for some market share. Many people know about valve products, but what are the working principles of plastic pneumatic ball valves ? Now let's take a look at the principle of the plastic pneumatic ball valve .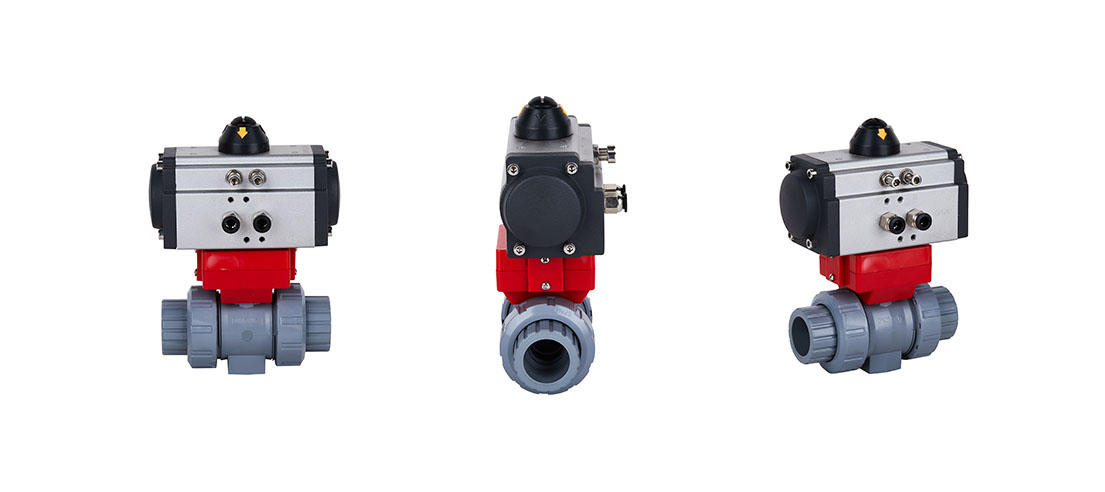 As we all know, the plastic pneumatic ball valve has compact structure, beautiful structure, light weight, easy installation, light weight, easy installation, corrosion resistance, wide application range, good material, relatively anti-wear, easy disassembly, easy maintenance, etc. It has been used in many industries. Get applied. Generally speaking, the system software used for plastic pneumatic ball valves includes drainage piping system software, waterway system software, brine and sea surface piping software, and strong acid-base chemical solution system software. The plastic-gas ball valve oil circuit board is made of polypropylene UPVC and CPVC materials, which have very good acid resistance, acid resistance, common acid resistance, and solvent resistance. Common sealing plastic materials for PVC gate valves include EPDM and FPM. According to its respective characteristics, it is suitable for different natural environments: EPDM can withstand general strong acids and alkalis, has good chemical resistance and abrasion resistance, but is not resistant to mineral oil and saturated steam (200℃), and the application temperature is -40~ 120°C. And FPM has good acid and alkali resistance, high temperature resistance and chemical resistance. Commonly used in heat-resistant places, the application temperature is between -20°C and 210°C.
Moreover , the principle and design concept of plastic pneumatic ball valves have been recognized by the valve sales market, allowing plastic pneumatic ball valves to occupy some market share in the valve sales market.